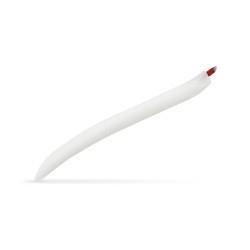 This Microblading Pen is designed for one-time use and is immediately ready for use.
The Curved-Style microblades # 14 flexi with a needle diameter of only 0.18mm are ideal for precise and fine hairs.
14 fine needles, close together with a slightly bent rise angle ensure a delicate and natural bladen.
The disposable handpieces are sterile, individually packaged with 5 pcs.